Lab Scale Emulsifying Mixer Homogenizer
Koarte beskriuwing:
Dizze Lab Scale Small Size Vacuum Emulsifying Mixer Homogenizer is spesjaal ûntworpen foar lytse batchtest as produksjegebrûk mei syn tûke struktuer en foardielen mei hege effisjinsje.
Dit fakuüm emulsifying masine omfiemet homogenizing emulsifying mingtank, fakuüm systeem, lift systeem en elektryske kontrôle systeem.
Produkt Detail
Produkt Tags
It wurdt in protte brûkt foar produkten foar persoanlike fersoarging, bio-farmaseutyske produkten, iten, ferve, inket, nanometer materialen, petrochemyske yndustry, printsjen en ferve Auxiliaries, papier yndustry, pestizid dongstoffen, plestik rubber, macht elektroanika, oare fyn gemikaliën, ensfh It is benammen geskikt foar goede emulsie effekt foar materialen dy't hawwe hege matrix viscosity of hege fêste ynhâld.
Om te foldwaan oan ferskate produkten 'eask, wy hawwe ferskate ûntwerpen foar klanten om te kiezen: glêzen typen, RVS type, top homogenizing, boaiem homogenizing, en ynterne-eksterne sirkulêre homogenizing etc;
It wurdt fasilitearre mei VFD foar snelheid oanpassing;
Dûbele meganyske sealing, max 28000rpm snelheid, de heechste skuorfijnheid kin 2.5-5um berikke;
Vacuum defoaming makket it materiaal foldwaan oan de easken fan asepsis;fakuüm wurdt oannommen benammen goed foar poeder materialen;
3 lagen fan hege kwaliteit RVS (SS304 of SS316);
Jacket kin brûkt wurde foar ferwaarming of koeling fan de materialen;
Heating kin wêze fan stoom of elektryske;
Mirror polishing foldocht oan GMP-eask;
2L, 5L, 10L, 20L, ensfh binne beskikber foar foldwaan oan ferskillende kapasiteit easken.
Geskikt: crème, paste, salve, lotion, gel.Conditioner, molke, saus, siroop, ensfh.
Fynens: 2.5~5um
Kapasiteit: 2L, 5L, 10L, 20L, ensfh
Type: Glês type of SS type
Materiaal: Alle dielen kontakt mei materiaal binne fan SS316L of SS304
Homogenizer snelheid: 10000 ~ 28000 RPM ferstelber
Vacuum Pomp: ynbegrepen
Scrapping type paddle: 0 ~ 180 RPM
VFD: ynbegrepen
Opheffen: elektryske kontrôle
Vacuum: -0.07Mpa
Ferwaarming: elektryske ferwaarming of stoomferwaarming
Water Jacket: Ynbegrepen foar ferwaarming of koeling gebrûk
Auxiliary Parts: Produktfilter, Parfumhopper, luchtfilter, ensfh
Polijstklasse: Mirror GMP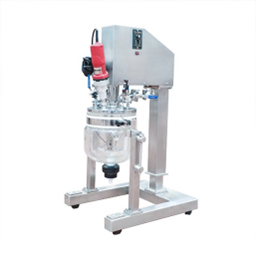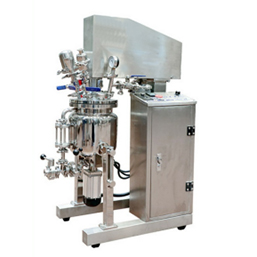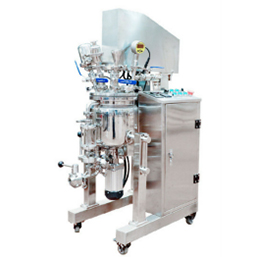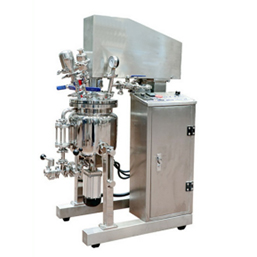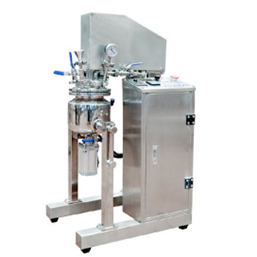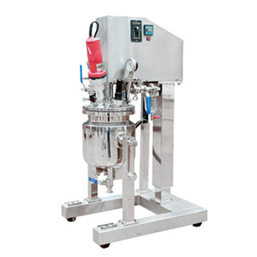 ---
Foarige:
HML Series Hammer Mill
---