TM-120 Series Automatyske Cosmetics Cartoner
Koarte beskriuwing:
Dizze fleskekartonferpakkingsmasine omfettet foaral acht dielen: flessortearmeganisme, automatysk fleske-lêsmeganisme, fleske-ynfierkettingdiel, karton-sugingmeganisme, pushermeganisme, kartonopslachmeganisme, kartonfoarmmeganisme en útfiermeganisme.
It is geskikt foar produkten lykas kosmetika, medisinenflessen, oogdruppels, parfums en produkten dy't fan ferlykbere silinderfoarmen hawwe.
Produkt Detail
Produkt Tags
Dizze kartoner fiert automatysk produkten yn 'e fleske of ferlykbere produkten en kartons, sûget en falt de hantliedingen, iepenet de kartons, triuwt de produkten yn' e kartons, drukt de koades, fersegele de kartons en ferpleatse de klear produkten út.
D'r binne twa soarten sealing foar de kartons: tucker-type as lijmtype, dat kin wurde keazen troch de werklike behoeften fan klanten.
It feeding diel kin wurde oanpast neffens werklike behoeften.
Dizze masine kin selsstannich brûkt wurde as mei in fillingproduksjeline, kommunisearje mei streamop- en streamôfwerts masines tegearre.
1.PLC-kontrôle mei HMI, maklik foar operaasje en ûnderhâld.
Operators kinne de produksjestatus kontrolearje, de parameters ynstelle neffens eigentlike produksjebehoeften.As d'r in defekt alarm is, kin de defekte reden wurde toand op 'e HMI foar maklike analyse.
2.De haadmotorsnelheid wurdt regele troch VFD.VFD kontrolearret de inkrementele hoekencoder, dy't fungearret ynstee fan tradisjonele nokkelmekanisme, krekter foar posisjonearring.
3.This masine is foarsjoen fan alarm funksje.
As de operaasje ferkeard is, sil it automatysk stopje.As de masine boppe of ûnder de ynstelde wearde rint, sil it automatysk alarmearje.It is foarsjoen fan E-stops.As de E-stop-knoppen yndrukt wurde, wurde alle pneumatyske en elektryske kontrôlefunksjes útskeakele.Dêrneist is in overload koppel protector ûntwurpen by de macht ynfier diel foar in halte de masine fuortendaliks as it tsjinkomt oerlêst ûnder operaasje.Boppedat is de cartooning-ferpakkingsmasine foarsjoen fan plexiglas-feiligensdekking om de operators te beskermjen tsjin mooglike sear.
4.Stable rinnende en betroubere prestaasjes
Photoeyes en PLC binne ûntworpen en monteare foar stabile rinnen en hege effisjinsje.De hiele masine wurdt regele troch de programmabele logika-controller (PLC) op in sintralisearre manier om de koördinearre aksje fan 'e hiele masine te realisearjen.As d'r in flater is yn it hjoeddeistige stasjon, sil it fotoelektryske induksjeapparaat in sinjaal stjoere, en it streamôfwerts stasjon sil ophâlde mei wurkjen, en in alaarm sil foarkomme.As der in flater is yn it wurk fan it efterste stasjon, sil it fotoelektryske induksje-apparaat in sinjaal stjoere, en it streamopstasjon sil stopje mei wurkjen.Dêrom hat de masine ienfâldige struktuer en betroubere wurking, garandearjen fan produktkwaliteit en ferbetterjen fan produksje-effisjinsje.
5.Branded komponinten wurde brûkt foar goede prestaasjes fan 'e masines.

Carton opslach (sawat 400pcs of cartons)
Carton Transmission Chain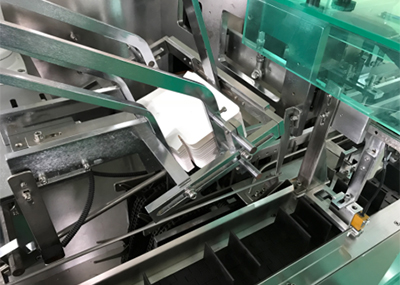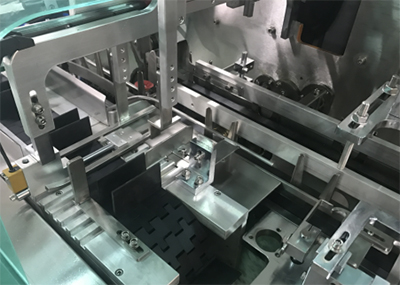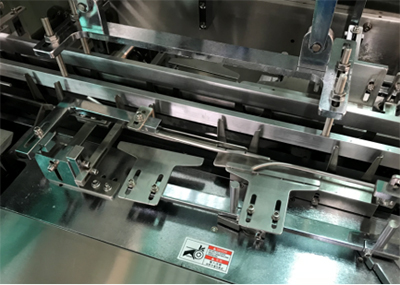 Ejection Mechanism foar lege doazen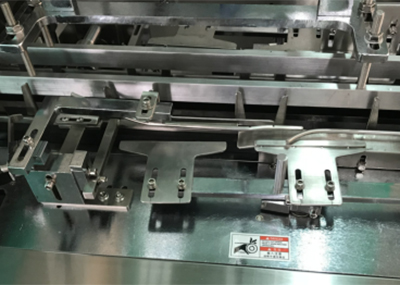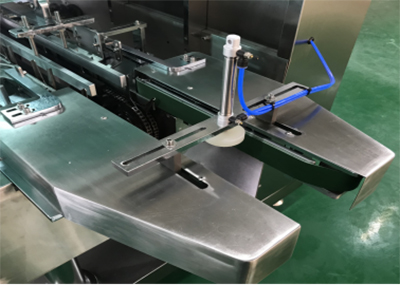 Hânlieding fold- en feedmeganisme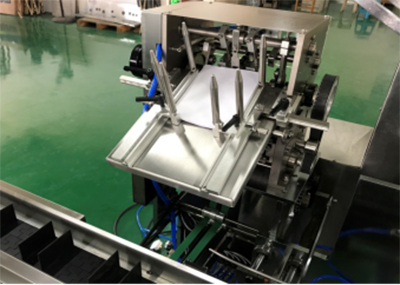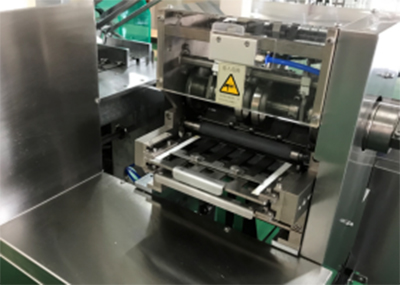 Mechanisme foar fleskefeeding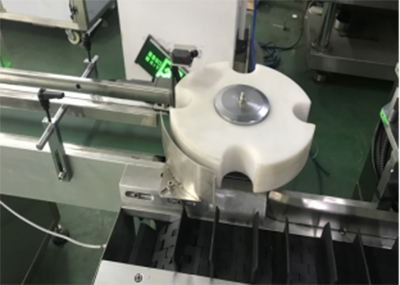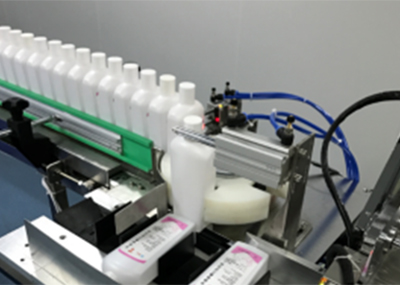 ---
Folgjende:
---