Us fakuüm-emulgearjende masine omfettet homogenisearjende emulsifisearjende mixer, fakuümsysteem, liftsysteem en elektryske kontrôlesysteem.
It is ûntworpen foar produkten foar persoanlike fersoarging, bio-farmaseutyske produkten, iten, ferve, inket, nanometermaterialen, petrochemyske yndustry, printsjen en ferve helpmiddels, papieryndustry, pestizidmeststof, plestik rubber, machtelektroanika, oare fyngemikaliën, ensfh. foar goede emulsion effekt foar materialen dy't hawwe hege matrix viscosity of hege fêste ynhâld.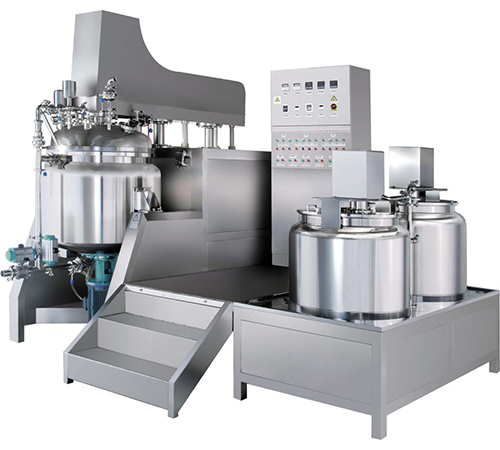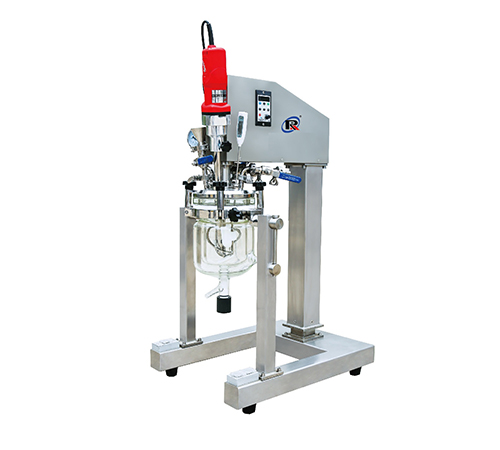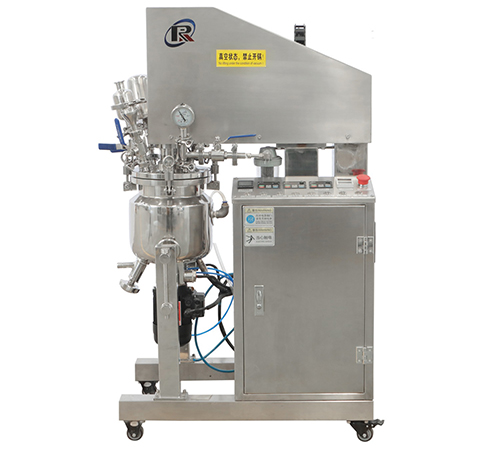 Wy hawwe ferskate soarten fakuüm-emulgearjende masines ûntworpen.Wy hawwe top homogenizing, boaiem homogenizing, en ynterne-eksterne sirkulêre homogenizing typen.Wy hawwe ien manier roer, twa manier roer en spiraal roer.Wy kinne ek oanpasse neffens klanten 'easken;
Ymporteare VFD-snelheidsoanpassing foar mingen, dy't oan ferskate produsearjende ferwurkingsbehoeften kinne foldwaan;
Dútske homogenizing technology, ymportearre dûbele meganyske sealing, max 4200rpm snelheid, de heechste shear fineness kin berikke 2,5-5;
Vacuum defoaming makket it materiaal foldwaan oan de easken fan asepsis, en fakuüm suction wurdt brûkt, benammen foar poeder materialen om foar te kommen stof fleanende;
Main tank cover kin keazen wurde mei opheffen apparaat, dat is handich foar skjinmeitsjen;De tank kin keazen wurde as lineêre ûntslachtype;
Tank lichem wurdt laske mei 3 lagen fan RVS materialen.Tank lichem en pipen binne fan spegel polishing, dat foldocht oan GMP eask;
Neffens ferskate technology, tank kin brûkt wurde foar waarmte en koel de materialen.Heating kin wêze steam type of elektryske type;
Om de stabiliteit fan 'e hiele masine te garandearjen, binne elektryske dielen fan ymporteare merkkonfiguraasje, dy't foldocht oan ynternasjonale standert.
---
Post tiid: Aug-08-2022